Senior Talent Acquisition Partner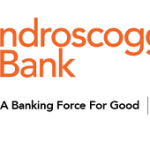 Website Androscoggin Bank
Senior Talent Acquisition Partner
Lewiston, Maine
Join Androscoggin Bank as a key member of our Human Resources team in this newly-created role!   Lead the recruitment and hiring process for Bank employees at all levels, hiring individuals who will help us meet our strategic goals, who align with our values, and who bring a passion to their work and their communities. With our current headcount of about 200, you should be comfortable managing a portfolio of 10-15 open full-time positions from across all areas of the Bank.
Curious if you are the right fit for this exciting position? We are seeking an individual that:
Creates collaborative relationships with hiring managers and HR partners to provide staffing expertise and improve our talent acquisition process and effectiveness.
Creates compelling job postings; screens, interviews and presents candidates; completes background checking; creates and presents job offers. Coaches managers to take strong and effective roles in this process.
Monitors and improves outcomes for Diversity, Equity and Inclusion in the hiring and onboarding process.
Actively manages tools such a social media, web platforms, recruiting vendors, and business networks to promote the organization's employment brand and company culture.
Consistently engages with the community through events, volunteerism and board involvement to increase our recruiting presence and employer brand.
In alignment with the Bank's B Corp values, engage as a participating employer and community partner for recruitment and workforce training initiatives, particularly for candidates with barriers to employment.
Partners with the other Human Resources team members regarding employee relations and other matters as appropriate.
Why join our Team? Androscoggin Bank is the first Maine-Based Bank to achieve certified B Corporation status for our dedication and commitment to social responsibility and doing what is right for our Clients, Communities, and our Employees.  AB offers high starting wages and an industry-leading benefits package – all features you can be really proud to share with your candidates.   We are "right-sized" – big enough to have amazing benefits, opportunities, and programs – and small enough to know each other and take care of our folks as individuals. This is an opportunity to step into a newly created role, joining a strong existing HR team ready to welcome and partner with you to best take care of our people throughout their careers.
We are looking for someone with:
Bachelor's Degree from four-year college or university and 3-5 years of broad based talent acquisition experience or an equivalent combination of education and experience.
Well-developed, current knowledge of candidate sourcing, networking, candidate assessment, relevant state and federal regulations, relationship management, onboarding, and retention
Experience working with Diversity, Equity and Inclusion initiatives to pipeline, recruit and hire from across our communities
Advanced written and verbal communication and interpersonal skills
HR Certification strongly desired
This position carries great benefits, including paid time off, holiday pay, 401k participation with a generous match (we put money in your 401k even if you don't!), and access to Androscoggin Bank's full insurance benefit package (medical, dental, vision, life, and disability). Androscoggin Bank includes paid parental leave in our benefits package, which grants new mothers and fathers six weeks of full pay!
Additionally, Androscoggin Bank is committed to supporting employee development, and employee benefits include tuition and education reimbursement. We also give all employees the time and opportunities to connect to the company outside of their department through project teams, committees, events, in-house education, paid volunteer time and more. It's an amazing place to work.
We are so proud that Androscoggin Bank recently achieved B Corp Certification. This means we'll continue to use profit to power our purpose, rather than serving as the purpose itself. We'll serve the best interests of our clients, our employees and our communities, while also honoring our environment. Learn more about it here – https://www.androscogginbank.com/bcorp/
Androscoggin Bank is an Equal Opportunity Employer and does not discriminate on the grounds of race, color, religion, sex, sexual orientation, including gender identity and gender expression, national origin, citizenship status, age, disability, genetic information or veteran status.