Talent Acquisition Specialist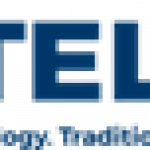 Website Otelco
The role of Talent Acquisition Specialist will be to develop and implement effective recruitment and staffing strategies by identifying future hiring needs, drafting/reviewing/updating job descriptions and job listings, sourcing candidates through online advertising, databases, job fairs, and social media, scheduling and conducting interviews, tracking and filing necessary forms and data, and keeping abreast of the latest trends, laws and regulations relating to the hiring process.
Some of the essential duties are:
·         Develops, facilitates, and implements all phases of the recruitment process.
·         Collaborates with managers and directors to identify critical hiring criteria and draft detailed and accurate job descriptions.
·         Relays, role models and supports our employer brand.
·         Identifies and implements efficient and effective recruiting methods and strategies based on industry standards and the needs of the organization.
·         Creates and Initiates job postings and advertisement processes.
·         Screens applications and selects qualified candidates.
·         Schedules interviews; oversees preparation of interview questions and other hiring and selection materials.
·         Assists with the interview process, attending and conducting interviews with managers, directors, and other stakeholders.
·         Collaborates with the hiring manager and/or other human resource staff during the offer process, identifying and recommending salary ranges, incentives, start dates, and other pertinent details.
·         Develops and maintains a strong and active network of candidates and acquisition sources.
·         Ensures compliance with federal, state, and local employment laws and regulations, and company policies.
·         Develops and maintains positive relationships with secondary and post-secondary schools, employment agencies, and other similar organizations in order to develop additional sources of qualified candidates.
Bachelor's degree in HR or related field or equivalent work experience preferred.
Three years managing all phases of recruitment and hiring strongly preferred.
SHRM or HRCI certification preferred.
SHRM's Talent Acquisition Specialty credential a plus.