HR Generalist/Recruiter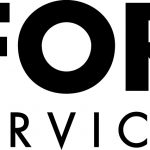 Website Performance Foodservice Northcenter
Are you a Human Resources Professional ready to make a move for your Career?  Join a national, growing company!
Health benefits day 1!
In a recent survey, 93% of our Associates responded to the question, "What are the greatest strengths of your company?" with these responses:Teamwork, dedicated, long tenured, knowledgeable Associates who get the job done.
Experienced Management with good communication, open door policy.
The Culture – it's good & fair place to work.
High level of customer service with quality products.
Local Company with Corporate backing – Local control to fix issues.
Long history of promoting from within.
It's nice to work in a place where you feel like people are there for you.
Assist the site management team in staffing and development of qualified personnel and other Human Resources (HR) functions while ensuring compliance with government regulations and corporate policy. Functions as a team member within the department and organization, as required, and perform any duty assigned to best serve the company.
Champion of recruiting, screening / interviewing and hiring of prospective candidates. Work closely with Corporate Recruiting Team. Manage cost effectiveness and methods of recruiting. Ensure all new hires complete a post-offer, pre-employment drug test and physical, as required.
Manage new hire orientations to include but not limited to benefits, policies and procedures, company history and other pertinent information.
Facilitate associate relation issues during absence of VP, HR. Gather necessary information, researches, and discusses with appropriate parties as necessary. Assist with finding solutions. Stay abreast of situations to ensure problems are resolved. Keep VP, HR abreast of all situations. Assist with creating, implementing, maintaining and updating human resources policies and procedures.
Assist with providing benefit information to associates, by directing associates to PFG's Benefits Center. Encourage timely benefit elections. Ensure necessary information is input into the Human Resources Information Systems (HRIS) in a timely manner.
Ensure fair pay practices for all associates. Assist with creating and maintaining job descriptions for all positions. Ensure job descriptions are reviewed between associates and respective managers/supervisors.
Maintain and ensure legal compliance of associate personnel files and HRIS database. Assist in maintaining the HRIS system. Responsible for complying with Performance Food Group's policies, procedures, and standards governing the privacy, confidentiality, and security of all protected health information and electronic protected health information, as well as the Security Standards for the Protection of Electronic Protected Health Information and the Standards for the Privacy of Individually Identifiable Health Information issued under the Health Insurance Portability and Accountability Act of 1996, and as amended.
Attend training as required and necessary. Provide ad hoc reports as requested.
Help maintain accurate information regarding annual HR reviews (e.g., new hire, disciplinary action, termination, etc.). Provide necessary reports, logs, files, etc. as requested during reviews.
Performs other related duties as assigned.
Schedule is generally Monday – Friday, however some weekend work may be required on an as needed basis.  Business levels vary depending on time of year – early mornings or late evenings are required as needed to complete daily requirements.
Pre-Employment drug testing, including marijuana required.