Clinical Recruiter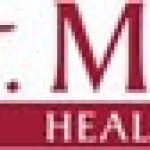 Website St. Mary's Health System
Healthcare
The Clinical Recruiter is responsible for delivering on all facets of Clinical recruitment at the facility level which aligns with Covenant's recruitment strategy. Serves as internal employment consultant to ensure the best talent is hired across the Covenant system. Will manage the full cycle recruitment process, including sourcing and building own RN/Clinical candidate pipelines and continued development of community and educational facility relationships.
REQUIRED LEADERSHIP COMPETENCIES AND DEFINING BEHAVIORS
1. Communication, Collaboration and Coordination
a. Communicates, in a timely manner, any internal or external customer issues, concerns, or questions that they either could not resolve or that need to be shared at another level.
b. Uses appropriate communication methods, such as phone, email, and US mail, to share important information with relevant stakeholders.
c. Works closely with managers to ensure employee information, performance reviews, certifications, and training materials are up-to-date.
2. Coach and Develop (People)
a. Supports new hires in completion of required paperwork.
b. Directs employees to the proper resource to support their need for benefits, other compensation, training, education, and conflict resolution.
3. Influence and Inspire (People/Partners)
a. Creates an environment that welcomes internal and external customer inquiries.
4. Deliver Results (Performance)
a. Maintain employee files and HRIS system.
b. Respond promptly and professionally to calls, email, and other inquiries.
c. Maintain and deliver relevant data for reporting and compliance.
d. Prioritizes to make the important urgent and is intolerant of postponement
ESSENTIAL PERSONAL TRAITS
1. Demonstrates intrinsic behaviors reflective of Covenant's core values:
a. Compassion
b. Integrity
c. Collaboration
d. Excellence
2. Demonstrates responsible behaviors and decisions driven by caring and compassion for patients, residents, team members and employees.
3. Demonstrates behaviors of self-care and work-life balance.
4. Demonstrates behaviors that inspire optimism among team members and others, especially in high stress and challenging situations.
5. Adapts perspective and behavior to meet the cultural context, Appreciates the commonalities, values and individual uniqueness of all human beings.
Education:
Bachelors degree preferred
Experience:
Minimum of 3-5 years of recruiting experience – Clinical recruiting experience preferred.